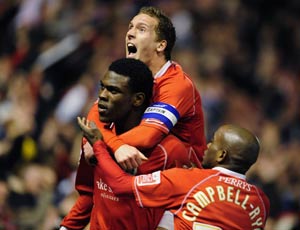 Ahem.
Good day yesterday. Started with news of
Thatcher
and dreams of Ding Dong the witch is dead, mean spirited and possibly bad taste yes but we're not keen on her here, then
Utd
get dumped out of the cup excellent style by Pompey then
Wales
win the triple crown and
England
lose to Scotland and then
Barnsley
go and flipping beat Chelsea in the cup. Chelsea!!!
So semi finals,
Wembley
and all that with none of the big four there. We could do it you know. Got a stinking hangover here which is to be expected I suppose. I'll need to get another bottle of Champagne if
Tarn
carry on like this.
Going to make a goulash for the 5
th
growth I bought in
Hong
Kong today. A very civilised way to celebrate a completely uncivilised evening.